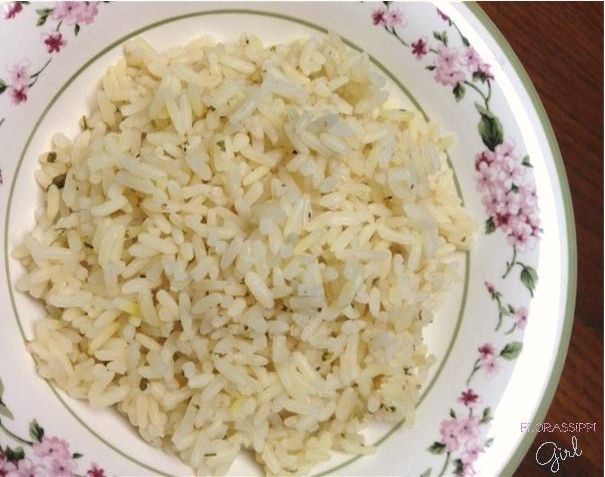 I know what you're thinking... Is she really blogging about rice? Absolutely! Around here rice is a staple item. It is served with several of the local favorites like Red Beans and Rice, or Meatballs and Gravy. It may play second fiddle most of the time; but if it's done well, it can be pretty good all by itself! I couldn't tell you how many times the leftover rice in the fridge finds its way into a bowl (with a little extra butter, of course) as a late night snack.
Now this ain't no plain Jane, boil it and eat it, white rice....... BORING!
Once you make your rice like this, you'll never make it the old way again!
Now, I make my rice in an electric steamer. That, to me, is the easiest and best way to get no hassle, perfect rice, every time. If you don't have a steamer... I recommend you get one. They are perfect for making veggies too, but that's a different blog. lol
Fill your steamer's water reservoir to the max fill line. Set it up, except for the rice bowl insert. Put 1 1/2 cups long grain rice (not the 'minute' kind) into your rice bowl. Next, add 1 1/2 cups water. Now, here's where we change it up a bit. To that mixture, add 1 teaspoon parsley flakes, 1/2 teaspoon garlic salt, and 1/2 teaspoon black pepper. Now, crumble 1 chicken bouillon cube over the top. Stir all of this together, and place the rice bowl into the steamer. Lastly, add 2 tablespoons of butter, right on top. The steam will melt it in. Put the top on the steamer and steam/cook for 45 minutes. That's it. Let the steamer do all of the hard work. When time is up, and you're ready to serve it, just turn it out into a bowl and give it a quick stir.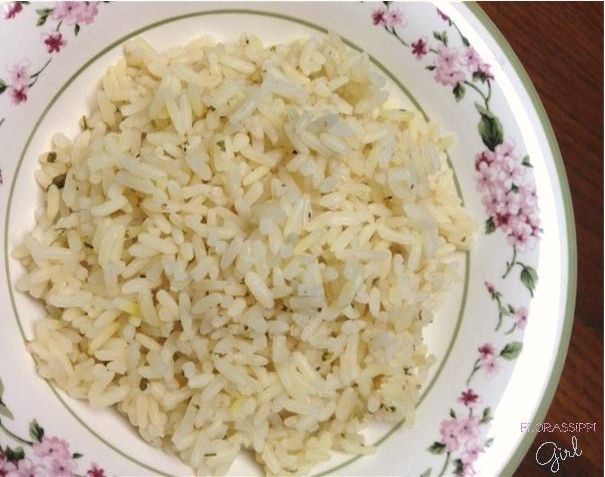 Viola! Perfect Savory Rice. Ready to accompany any main dish you decide
...or perfect all by itself.
Enjoy!
Printable Recipe
Ingredients:
1 1/2 cups Long Grain White Rice
1 1/2 cups Water (+ more for filling steamer)
1 teaspoon Parsley Flakes
1/2 teaspoon Garlic Salt
1/2 teaspoon Black Pepper
1 Chicken Bouillon Cube
2 tablespoons Butter
Method:
Mix all ingredients, except butter, into rice bowl insert for your electric steamer. Place the butter on top. Return insert to steamer and steam/cook for 45 minutes. Turn out into bowl, and stir, just before serving.
Serves 6