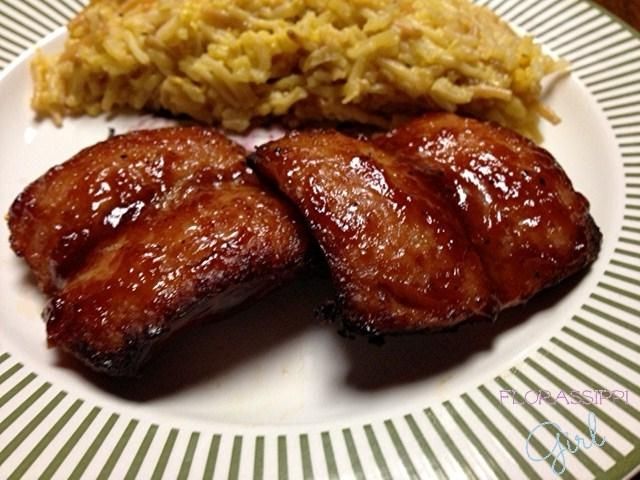 This is one of my go to favorites on nights that we need something fairly easy, and in a hurry. It takes only 30 minutes to cook, but is oh, so yummy!
I like to serve these little sausage links with Rice-A-Roni's Creamy Four Cheese flavored rice. They just taste so good together! Add your favorite vegetable & you've got a complete meal. Tonight, I served them with Oven-Roasted Brussels Sprouts & it was wonderful!
Printable Recipe
Ingredients:
2 - 14oz packages Smoked Sausage ( I used Hillshire Farm)

Lemon Pepper Seasoning

Garlic Salt

Barbecue Sauce (I used Sweet Baby Ray's)
Method:
Preheat oven to 375 degrees. Cut Sausage into 2-3 inch links and split those links almost in half, lengthwise. Arrange on broiler-pan, skin side down. Sprinkle lemon pepper seasoning and garlic salt over each piece. Bake in 375 degree oven for 20-25 minutes, until cooked through. Spread barbecue sauce on each of them and return to oven for an additional 5-10 minutes, until sauce has cooked to your liking.
Serves 6