I know that some of you to our north, have been trucking along with a typical snowy winter. But for those of us in the Deep South, winter is just now getting started. I am so glad that cooler weather is finally moving through the area. Time to break out some of those warm and hearty menus.
C
rock pot meals are great, but I never seem to get supper planned that far in advance.
That's why I love meals like this. You just throw it in the oven and let it go. It's just as easy, but doesn't require the amount of time that a crock pot would. And with cabbage as a main ingredient, t
his meal is especially perfect for this time of year. Let's face it, cabbage is pretty cheap right now! Any meal that tastes great and fills you up, without breaking the bank, is a winner in my book!
You may have seen similar recipes out there, but like many other Florassippi Girl favorites, this one has a special ingredient that you won't find anywhere else. To me, that one little twist really boosts the flavor, and adds just a touch of pizzazz. Give it a t
ry and let me know what you think.
Printable Recipe
Ingredients:
4 cups Potatoes, cut into 1.5 inch chunks

(I used Red Potatoes)

6 cups

(1 medium head)

Cabbage, cut into 2 inch cube sections

1 lb Smoked Sausage

(or Polska Kielbasa)

, sliced

1 small Onion, diced

1 Tbs Minced Garlic

3 cups

(2 cans)

V8 Juice

(the secret ingredient)

Garlic Salt

Black Pepper
Method:
Preheat Oven to 350 degrees.
In a large baking dish or roaster, Add the potatoes, onion, and cabbage together in the bottom.
Scatter the sausage pieces and minced garlic on top of that.
Season with garlic salt and black pepper to taste, and p
our the V8 over the top.
Seal up tightly using aluminum foil. Bake in the preheated oven until the potatoes are tender, and the cabbage is done to your liking. (About an hour or hour and a half.)
Serves 6
Enjoy!
Related Posts that might interest you: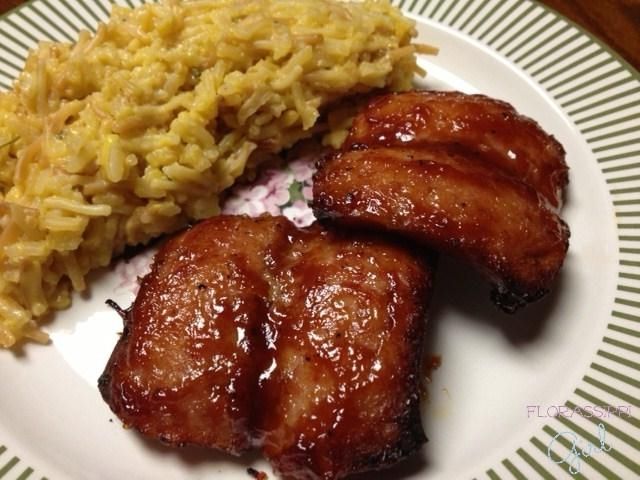 Barbecued Sausage Links
Easy Cheesy Sausage Casserole
(Fall Off the Bone) Oven Baked Chicken Wings