The weather is warming up, and that means that things are starting to get busy around here. Not only is it time to start back on the mowing and weed-eating, etc. (no small feat with 5 acres), but it's also time to prepare, plant, and tend the garden - all the while keeping up with work and school schedules. With everything that's going on right now, I needed something quick for Supper!

It's also the time of year when fresh asparagus is easy to come by, so I decided to start there. We always have smoked sausage around, and I usually try to keep some gnocchi on hand as well. All are fairly quick to prepare, and I knew they would taste great together, so a recipe was born. The best part is, it was on the table in just 15 minutes! Exactly what I was looking for - and it was delicious, too! If you're looking for a quick fix meal, I highly recommend this dish.
Printable Recipe
Ingredients:
2 Tbs Butter

1/2 cup frozen Seasoning Blend (chopped onions, bell pepper, and celery)

1 tsp Minced Garlic

1 pound Smoked Sausage (I used Cajun flavor)

1 pound fresh Asparagus

about 4 cups Gnocchi (I used 2 packages - 500 grams each)

Salt & Pepper

1 tsp Red Pepper Flakes (optional)
Method:
Begin preparing your gnocchi according to the package directions.

(My directions were to bring a pot of lightly salted water to a boil. Add the gnocchi, and drain them once they returned to a boil.)
Meanwhile, cut the Asparagus into 2-3 inch pieces, and discard the tough ends.
Slice the smoked sausage into disks, and then cut those disks in half.
Melt the butter in a large skillet over medium high heat. Add the seasoning blend and a little salt and pepper. Saute until the onions are beginning to soften. Add in the garlic and the red pepper flakes, if using.

(I did not add the red pepper flakes, because I used the Cajun sausage, which was already fairly spicy.)
Now add the sausage to the skillet, and continue to stir until they start to brown a little, about 5 minutes.
Stir in the asparagus, and saute until they become tender crisp, and done to your liking.
Gently add in the prepared gnocchi, and saute for just a moment more.

(You want them to get a little color without turning to mush.)
Add additional salt and pepper as needed.
Serves 4 - 6
Enjoy!
Related posts that might interest you: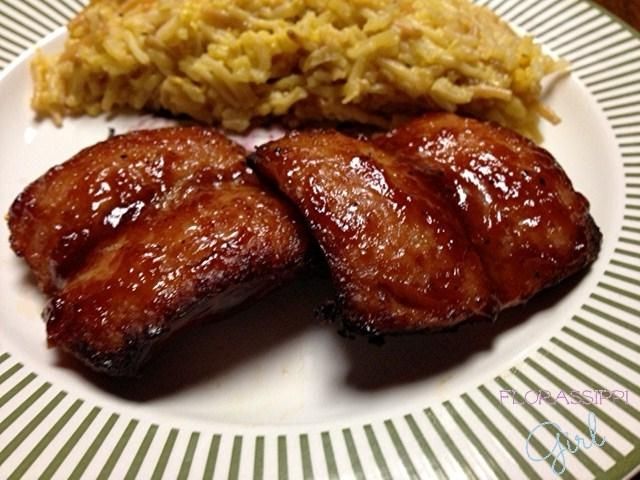 Barbecued Sausage Links
Zesty Italian Skillet