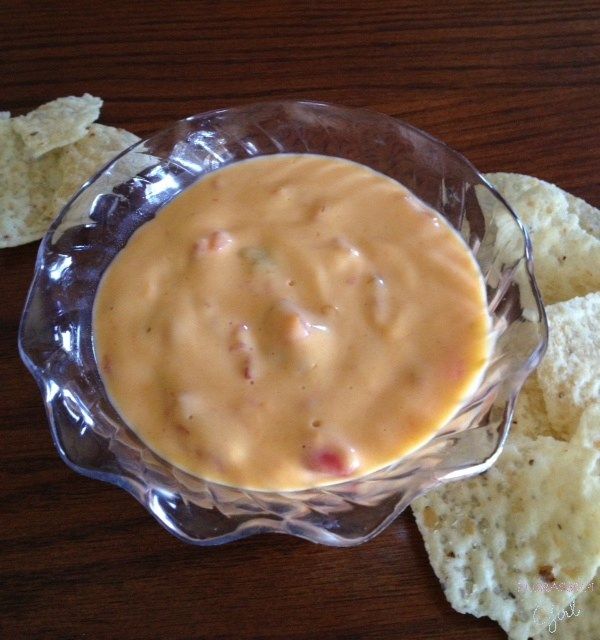 This is quite possibly the easiest cheese dip you will ever come across! It has just two ingredients, and takes under five minutes to make - yet it is SOOOO GOOOD!
Got an impromptu party happening at your place? Throw this together! Literally, people could be pulling in your driveway, and you would still have time to make it happen.
All you need is a microwave safe bowl, one can of Ricos Cheddar Cheese Sauce (I like to use the Nacho flavor, for a little added kick), and a can of Rotel.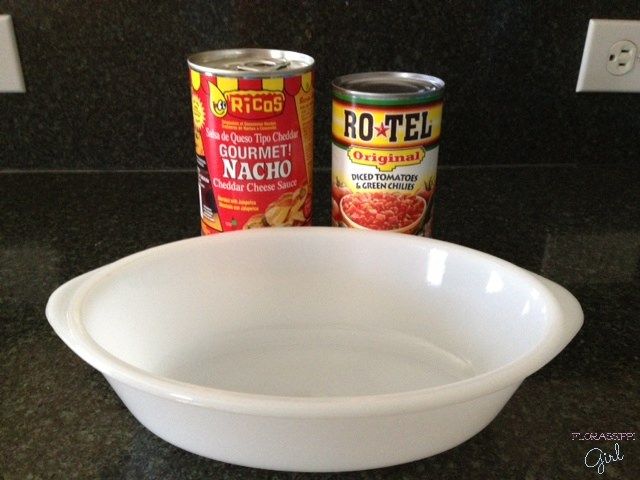 Dump them together in the bowl...
Stir it up... and nuke it in the microwave for three minutes.
When it looks like this, it's ready to go.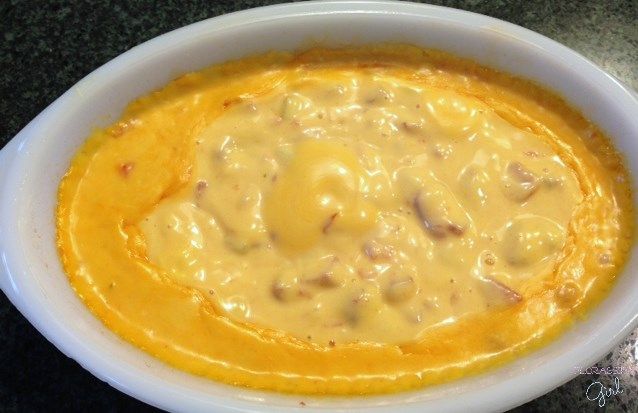 Give it another quick stir & serve it with your favorite Tortilla Chips.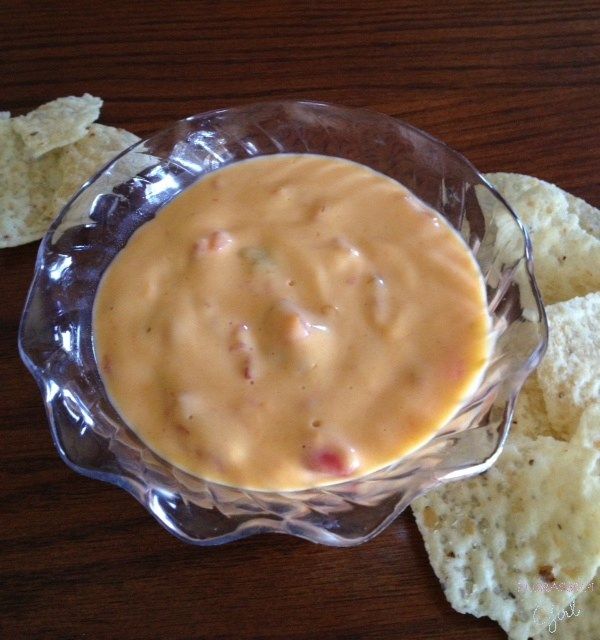 Super Easy!!
Oh, and another good thing - If you do have any dip left, just put it in a covered container in the fridge, and reheat it in the microwave when you're ready.
So - When is the party?!?